Want an alternative to the sexy-offensive costume ring? Need some quick Halloween costume ideas? Take a look at these:
Female Ass-Kickers
Buffy, Wonder Woman, Xena and Gabrielle all make for awesome ass-kicking lady costumes. Buffy is on the easy side too, which is always a plus for last-minute costume prep. Put on some jeggings and a belly shirt and pick up a wooden stake and you're good to go! (And ready to fight off any blood-suckers.)
Childhood Inspiration
Penny from Inspector Gadget and (lesbian-icon!) Velma Dinkley from Scooby Doo are both super-sleuth characters of ye olden days of television that your friends will love. And their costumes are pretty easy to pull off.
If You Own a Lot of Denim...
Own a lot of denim? I think you're good to go! Ripley (Aliens, 1979) and Rosie make great (and comfortable) costumes!
Social-Justice-y Costumes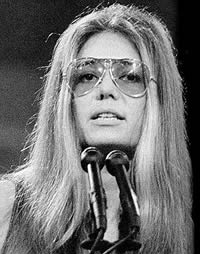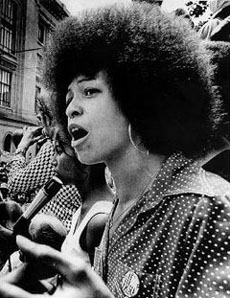 Want a costume with a little more substance? Try Dolores Huerta, Gloria Steinem, or Angela Davis! Additionally, if anyone hits on you while wearing this costume, you'll know there down for the cause.
In Case You Really Want to be Scary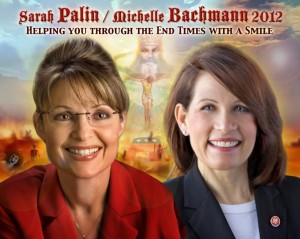 Perhaps you're a Halloween traditionalist and want to dress as someone truly terrifying. Try Sarah Palin or Michele Bachmann, or perhaps you and your best friend can go as the harbingers of disaster together. Maybe you two can antagonize each other all night, and quote disparaging things from the media at each other. Except in that case, I can totally guarantee that some d-bag will ask you two to jello-wrestle.
You Clever Feminist, You
Why don't you be a Pawnee Goddess?? Or perhaps you are a dude, or a lady who is down with doing drag on Halloween, and you could be Feminist Ryan Gosling.
Or maybe you're really the creative type, and would like to go dressed as one of feminism's favorite magazines? You and your BFF could dress as Bitch and Bust! Get out your crafting supplies and fashion yourself an outfit recreating your favorite magazine cover!